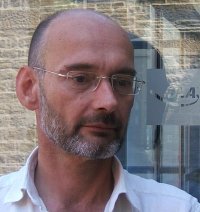 Steve Burrows
Chartered IT Professional, Chartered Director
Welcome to my Web pages. I am Steve Burrows, essentially I'm a "Business Engineer". At work I'm the owner of an Isle of Man based management consultancy, SBA. I am also co-founder of NEDS.IM, the Isle of Man register of Non-Executive Directors, of BusinessSales.im, the only dedicated Business Sales Agency in the Isle of Man, and secretary of the Manx ICT Association.

I was previously known between 1999 and 2009 as Group IT Director of Vanilla Group in the UK which includes JLA, Circuit Launderette Services, Ardee, and Otex Bio-Systems amongst others. Prior to Vanilla Group I used to be a UK-based Management Consultant specialising in Project & Programme Management and the delivery / recovery of "difficult" business and IT projects, CAT (Computer-Assisted Translation) Systems, and also for a particular expertise around the development and use of high-speed Laser Printing.
I'm also a Chartered Fellow of the British Computer Society (FBCS CITP), where I sit on the BCS Membership Board, the BCS ELITE Committee, and am a director of BCS (Isle of Man) Ltd., a member of the Computer Weekly 500 Club (CW500), a Fellow of the Institute of Directors, and a Chartered Director (FIoD CDir).
If you want to know more about my work history you can view my LinkedIn profile.
These days I don't get time to play with printers any more, but because of my specific expertise in electronic printing technologies I was often asked for advice on the selection of desktop printers, so a good few years ago I produced a guide to laser printer technology to answer this need ("A Laser Printer Book"). It's published under the name "Laser Printer Secrets". It answers most of the questions involved in deciding what type of laser printer you might need, and explains how laser printers work (for those who are curious about such things) and, despite being out of date now (written in 1994), it is widely accepted as the most authoritative reference book on this topic. If you like the book so much you want to buy a copy, it is published in paper form by BlackLightning Inc. Hardcopy Purchase Information.
In the rest of this site you'll find more information about me, but I don't update it very often, it is mainly a container for the Laser Printer Book.
---
Home Work Meniere's Racquetball Sailing Dogs Laser Printer Secrets Contact Links Clippings